Caller ID Hardware for Popup Screens
for Windows, Mac, iOS, and Android Platforms
CallerID.com manufactures commercial multi-line Caller ID equipment required for popup screens and other computer telephony applications. Over 200 software companyies have integrated CallerID.com hardware for use in more than 74 countries. We are the clean choice for software developers, dealers and end-users.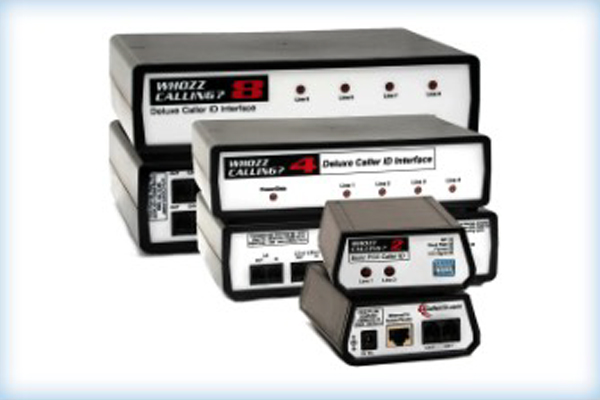 Analog Phone Lines
Whozz calling? products are compatible with analog Caller ID signaling. Basic and Deluxe models deliver data to applications via a Serial Port or Ethernet connection.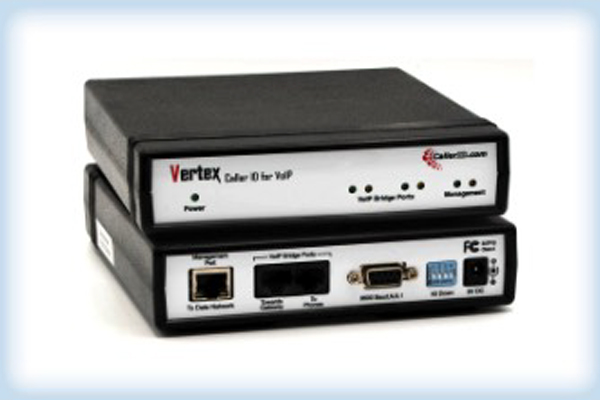 VoIP Phone Service
Our Vetex device is compatible with any VoIP service using Unencrypted SIP signaling. Vertex units are compatible with any software designed to operate with Whozz Calling? analog devices.
To enable Caller ID popup screens within your application you will need to determine which hardware integrates with your system. Hardware is a one-time purchase; we change not recurring license fees of any kind.
We offer analog Whozz Calling? devices (Basic or Deluxe) or the Vertex product for VoIP service. Once it is determined the exact unit needed, you can find your cost on the End Users Pricing page.
Look up the model number of the phones you are using to determine whether an analog or VoIP device is required.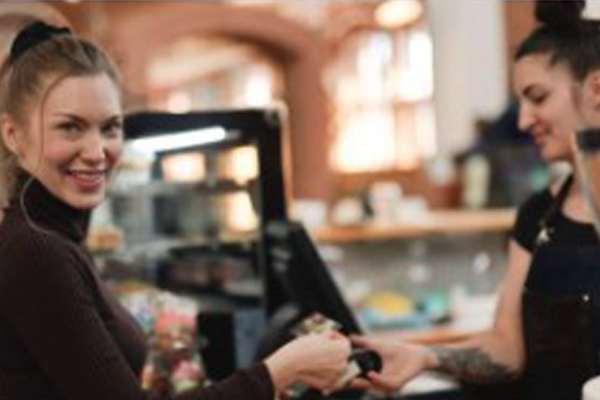 Your use "off-the-shelf" phones
If the phones can be purchased from any local retailer, then an analog Whozz Calling? unit is required. Standard phone cords connect wired analog phones and analog wireless base sets.
Most Software companies have integrated either Whozz Calling? Basic or Deluxe units which are connected either via Serial Port or Ethernet. Some have written their application for multiple type units.
Determine the appropriate Whozz Calling? hardware to purchase using the Product Selection Guide.
You use VoIP phones
Instead of a phone cord, wired VoIP phones are connected with an Ethernet cable. Wireless VoIP phones use a base set connected with an Ethernet cable. If using VoIP phones, then the installation requires the Vertex product.
Popular VoIP Phone Brands
Cisco
Polycom
Yealink
Grandstream
Mitel (not compatible)
The Vertex unit is compatible witjh any software that has integrated into CallerID.com hardware.
You use an on-site phone switch
If you phones are extensions off a phone system switch, then it needs to be determined what type of external phone lines are feeding the switch.
Popular Phone Switches
Avaya
NEC
Nortel
Panasonic
Toshiba
Mitel
Vodavi
AT&T Merlin
Comdial
If analog phone lines are feeing the phone switch (direct from the provider, cable box or other analog converter, see below) then an analog Whozz Calling? unit is required. Use our Product Selection Guide to determine the appropriate Whozz Calling? hardware needed.
If there is a SIP trunk (VoIP) connection to the phone switch then a Vertex "CallerID for VoIP device" is required.
If an ISDN-PRI feed is present, then CallerID.com has no hardware solution.
You have "Digital" or "VoIP" Service
If you know only that your service is "Digital" or "VoIP" that may not be enough information to select the appropriate equipment. You may have an on-site device such as a cable modem or other equipment that converts the incoming signaling to analog lines. Checking the phones model is always the most prudent method or determining whether analog or VoIP Caller ID equipment is required.