Integrated Payment Solution
Regardless Of your point of sale architecture, we've got you covered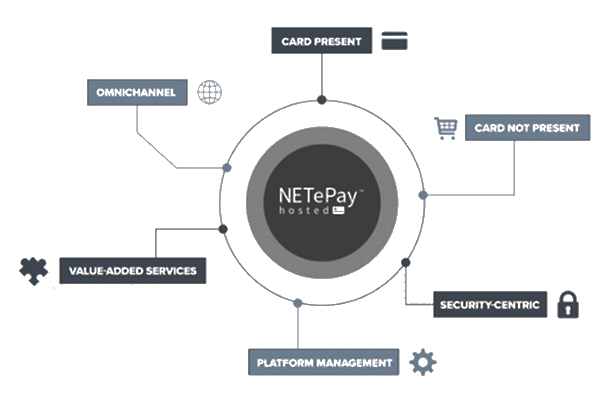 NETePay Hosted TM
NETePay Hosted is a Comprehensive payments platform that Consolidates payments and tokens across brick-and-mortar, eCommerce, mobile and unattended environments, all managed via Datacap's Portal.
NETePay Hosted supports the following product integration:

NETepayTM/GIFTePayTM

Pay APITM

TranCloudTM

Android/iOS

TranTMSeries

DC DirectTM
Omnichannel Payments
Any Payment, Any Place, Any Processor
Deliver a Consistent Customer Experience
Datacap's omnichannel payments solution combine in-store, unattended, mobile, and eCommerce to create a unified, consistent payment experience across all channels.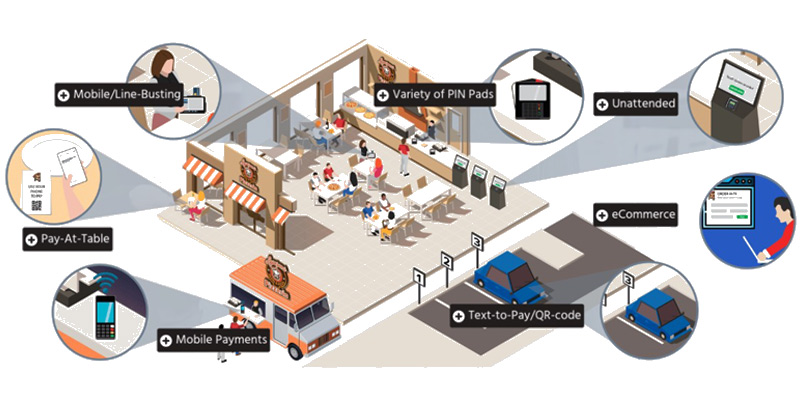 Security-Centric Payments
PCI-Validated P2PE,DirectE2EE,EMV,Tokenization and more

DIRECT END-TO-END ENCRPYTION (DIRECTE2EETM)
Processor-proprietary Encryption methods ensure that card data is encrypted at the sale and decrypted at the NETePay Hosted without additional hops.

PCI-VALIDATED POINT-TO-POINT ENCRYPTION (P2PE)
PCI-Validated P2PE is supported via multiple payment processors and devices, dramatically decreasing the merchant's PCI footprint

EMV
Reduce card-present fraud with contact and contactless EMV (chip card) Certifications for fixed, mobile and unattended devices.

TOKENIZATION
Support for both cross-platform and processor-proprietary tokens allow for recurring transacyions without requiring the merchant to store cardholder data

PCI SSF VALIDATED
Validated under the latest PCI Software Security Framework (PCI SSF) as defined by the PCI council

SEMI-INTEGRATED OOS
Datacap Provides a direct conduilt to the payment processor of your choice while maintaining complete separation of card data from the POS application.