Support For All Food Service Types
Shogo partners with the best-in-breed eCommerce and Point of Sale omni-channel service providers in the industry to offer accounting integration services to restaurant and bar establishments worldwide. Used by single-location operators, large franchises, and everything in between, Shogo is perfect for any size or complexity level. Shogo offers seamless integration with your accounting system; and, at less than $1/day per location, Shogo is the most cost-effective solution provider for daily sales accounting automation.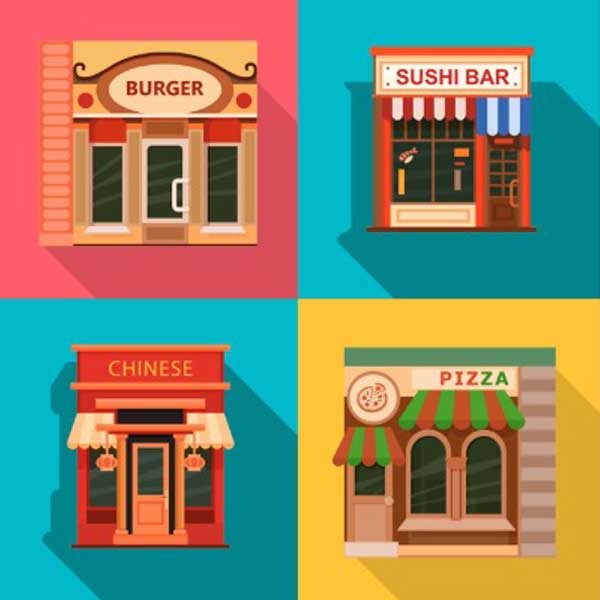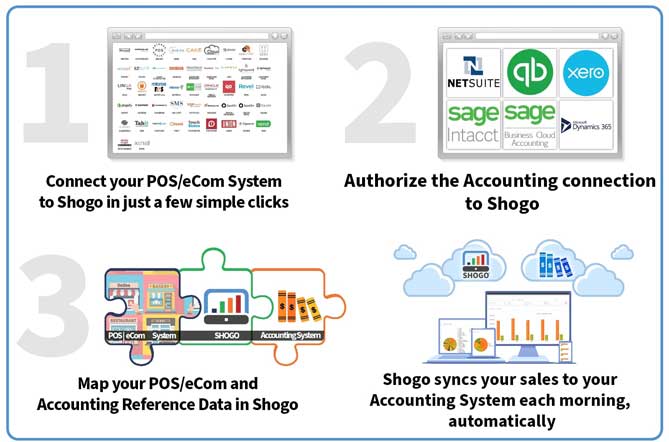 Easy To Use
Set-up is incredibly easy. Simply sign up for Shogo:
Connect your Point of Sale or eCom solution to Shogo.
Connect your Accounting system to Shogo.
Configure your accounting settings.
ACTIVATE and your sales accounting automation will begin
Superior Customization
Shogo provides flexibility in that each customer can be configured as needed with different posting methods and configuration options..
Shogo automatically downloads daily sales related information each morning including discounts, service fees, loyalty programs, sales and value-added tax, service charges, etc. Shogo can also group batches or deposits by card, easing the bank reconciliation process.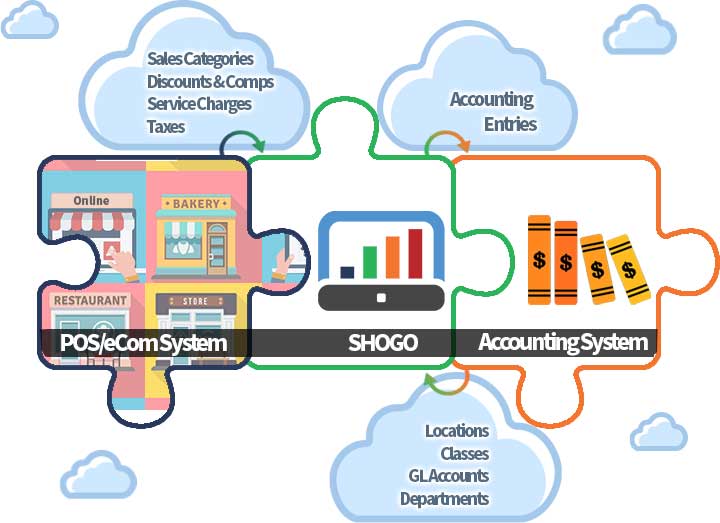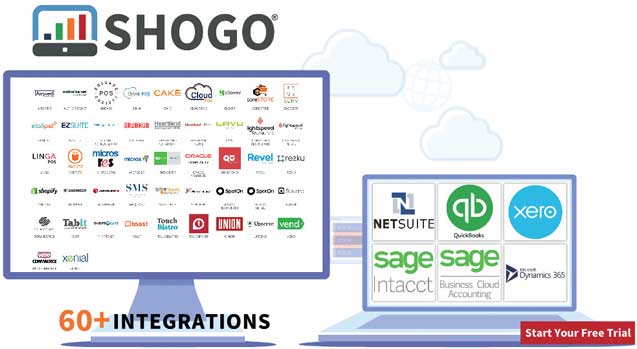 Seamless Integration
In addition to enjoying reduced costs and operational footprints, with Shogo, accountants no longer need to worry about human error and manual input of data; no exporting, importing, uploading, and downloading; Shogo moves your data seamlessly and securely in the cloud; allowing you to focus on providing more in-depth insights and analysis to your customers.
Once you're all set up, Shogo monitors for any new items and provides email alerts when account maintenance is needed.